Chiropractic?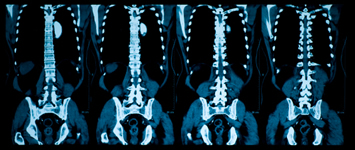 What is Chiropractic care?
We encourage you to begin your chiropractic care today!
Chiropractic treatments have been proven to be a safe and effective way to successfully treat many different problems you may have with your body. Which reason will bring you in to see the doctor?

Problems with the spine:
Your vertebrae, or spine, are the protective bony structure that houses the central nervous system. These nerves leave the brain and spinal cord and feed the body through electrical signals called nerve impulses. Pain, tingling, weakness, numbness, and disease are manifestations of interference with these signals. Chiropractors provide relief from these, and many other conditions by diagnosing and treating the cause of the problem. Chiropractors treat the whole body, not just the spine.
"There is a vast difference between treating effects and adjusting the causes." ~ D.D. Palmer
Drug Free Health care:
Chiropractic care is a safe and drug free approach to health. Our services help patients avoid surgery, return to work sooner, and improve their quality of life, without taking drugs. We educate our patients on exercise techniques and stretches, and provide rehabilitation services as well, so you can make the most of your adjustment, and limit your "downtime".

"The art of healing comes from nature and not from the physician. Therefore, the physician must start from nature with an open mind." –
~ Paracelsus
Chiropractic for life:
Some potential patients think that if they get a chiropractic adjustment they will be "addicted" to it, or have to do it for the rest of their lives. This is absolutely not true! What we do find however, is the tendency of patients to be so pleased that they tell their family and friends about the amazing results they have had by seeing a chiropractor. It's a good feeling to know that your doctor cares about your health.
"People can see the premature wear and tear on their car's tires that occurs if the wheels are misaligned, yet the same holds true for the human body if the spine is misaligned." –
~ Robert Blaich, D.C., of Los Angeles